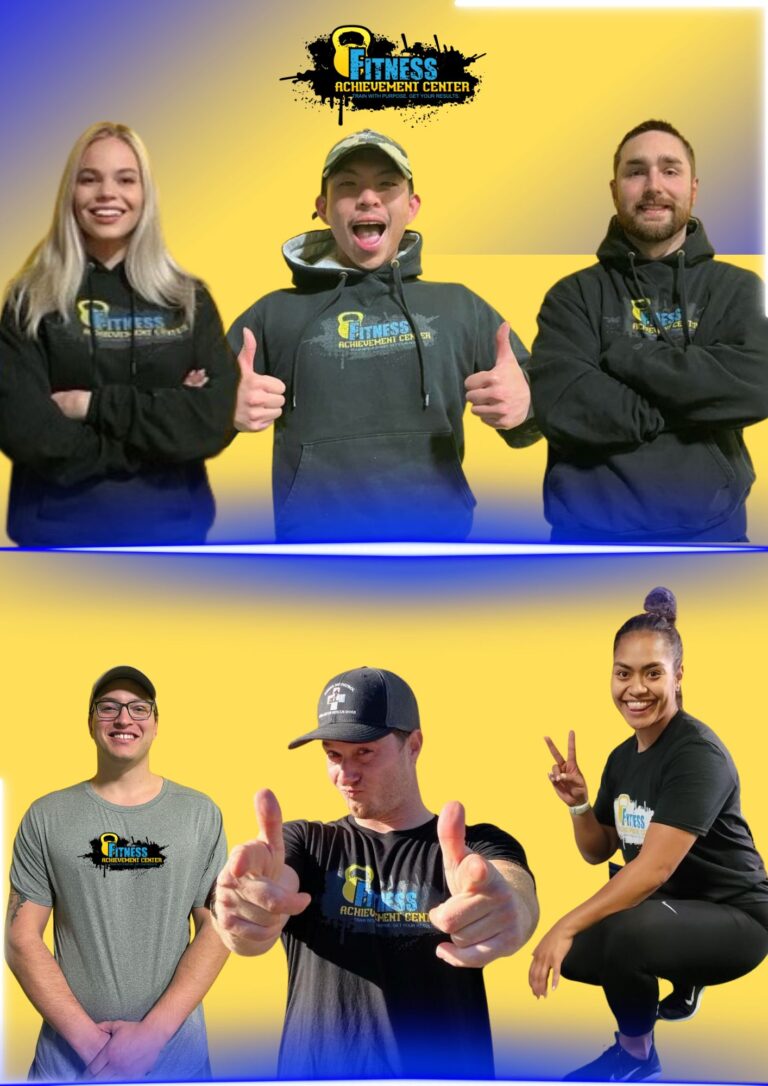 At the Fitness Achievement Center, our goal as a personal training coaching team is to empower other to take control of their health and mindset.
We love to help our clients discover the fitness lifestyle that works for them as an individual in order to achieve personalized results.
We are here to care about your goals, support you throughout your journey, and celebrate your success! We strive to be the most caring coaches you have ever worked with. We are on the journey WITH you.
Our Core Values:
1. Always Empower Others – People First
2. The Team Builds the Dream – Lift Up Each Other
4. Extreme Ownership – We Control Our success And Failure
5. Go the Extra Mile – The One Degree Difference
FREE 1 on 1 Weightloss Strategy Session
You're one click away from unlimited confidence...
FREE 1 on 1 Total Body Tone Strategy Session
Get firm everywhere and feel great about yourself again...